Happy Friday, everyone! Here are my Friday Favorites, and I'm linking up with Lindsey at at The Bargain Blonde again!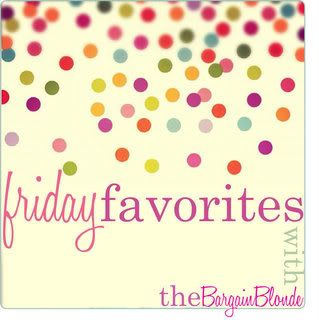 Woodwick Trilogy Candle in Cinnamon Chai, Ground Cinnamon and Spiced Rum ($14.99 on sale at Ulta, but used $3.50 off $10 coupon!) 
This candle is the most delicious-smelling, perfect, gorgeous candle I have ever owned. And I haven't even burned it yet. I left this out in the open without its top for a few hours and returned to find my room smelling like fall and winter all rolled into one.  Perfection.
This little honey boo-boo child and her family!
If you're in need of a TV show that will make you appreciate your own life, giggle, roll your eyes and cause you to question why on Earth T.L.C. would ever air this Southern spectacle, then tune into 'Here Comes Honey Boo Boo', Wednesday nights at 10 p.m.
Fav quotes so far:
"Y'all smell like hairspray and desperation." -Mama
"No one can be proper and etiquettely all the time." -Mama
"My mother has told me in the past that if you fart 12-15 times a day you can lose a little weight, so I think I'll lose a lot of weight because I'm going to fart a lot. " – Chubbs (Yes, one of Honey Boo Boo's sister's nicknames is Chubbs. That should give you a good idea of how this show will play out)
 Revlon Soft Nude Lipstick paired with Maybelline Baby Lips in Quenched
Revlon Soft Nude is just a great basic lipstick, and the Baby Lips has been growing on me. Together, they are just perfect.